Add team members easily in your dashboard…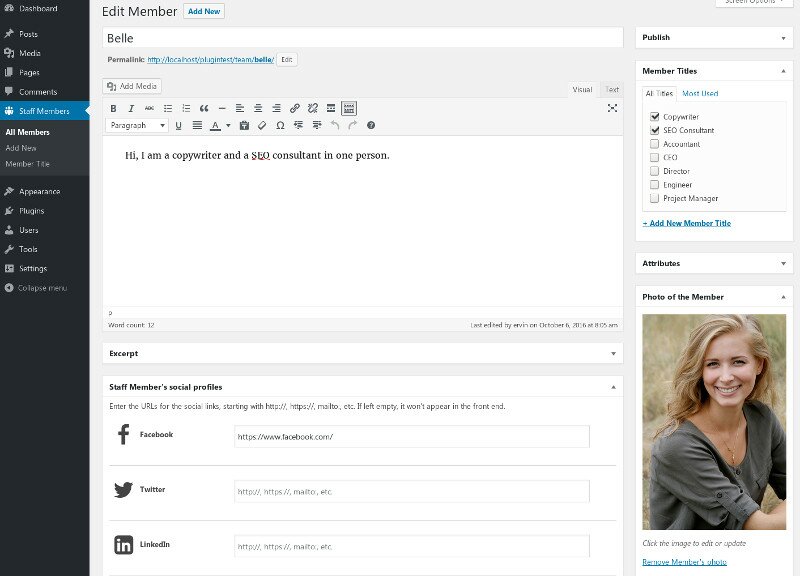 … and show the results to your users with a simple shortcode
Would like to have a similar Our Team page on your WordPress site?
People don't trust companies without faces
Just imagine, Sally Doe is a new visitor on your website. She's just arrived, but knows nothing about you and your company.
She is – of course – interested in what you offer, because otherwise she wouldn't even have arrived to your site. But…
She is full of questions and concerns:
Is it a real company? – Or they just want to run away with my money?
Can I trust them? – It's okay that they say what they can do, but are they… ehm… lovely people?
Are they people I happily work with?
You can easily raise the trust level towards your company / organization by:
Showing the faces and names of your team members to your visitors
Telling some words about them: who they are, what they are passionate about, what their expertise is
Moreover, if you share their social profiles, your visitors will have insights into their thoughts, interests, etc.
Show all your team members to your visitors with the a-staff plugin…
… and build extra trust in them by not hiding your staff behind your website!
So they will know who the people are behind your awesome solutions!
Not convinced yet? Check out the plugin features.